DoHistory invites you to explore the process of piecing together the lives of ordinary people in the past. It is an experimental, interactive case study based on the research that went into the book and film A Midwife's Tale, which were both based upon the remarkable 200 year old diary of midwife/healer Martha Ballard. Although DoHistory is centered on the life of Martha Ballard, you can learn basic skills and techniques for interpreting fragments that survive from any period in history. We hope that many people will be inspired by Martha Ballard's story to do original research on other "ordinary" people from the past.
Two in-depth, interactive examples of how to do history:
Doing History: One Rape. Two Stories. and Martha and a Man-Midwife
Where to go in this site if you are interested in:
Martha Ballard, Genealogy, How to Use Primary Sources, Midwifery and Herbal Medicine, Teaching with this Web site, Diaries, Films about the Past.
Doing Your Own Research Projects:
On Your Own: History Toolkit, Bibliographies, Links to Other Web Sites
Interactive features:
Magic Lens (about the Lens)
Try Transcribing
Man-midwife cartoon

For more about this site see:
Project History (why we made this site)
Credits and Funders
Use and Rights Information

For help using this site see:
Your Interests
Tech Help
For help finding things see:
Site Map
Search
Let us know what you think:
Feedback • Contact Us
Awards and recognition:

Yahoo! Pick of the Week (May 1, 2000)

2000 American Association for History and Computing Multimedia Prize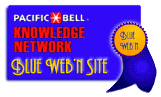 ---
DoHistory was developed and maintained by the Film Study Center at Harvard University and is hosted and maintained by the Roy Rosenzweig Center for History and New Media, George Mason University.